Welcome to the Sir Grout Hartford Blog where we discuss topics of interest pertaining to the hard surface restoration industry.
Published February 18, 2016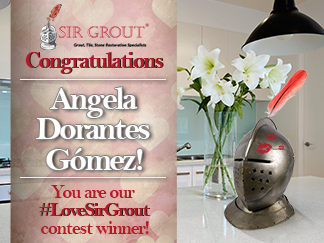 Who Solved the Puzzle? Announcing the Love Sir Grout Facebook Contest Winner, Grand Prize, and More!
If you have been following Sir Grout on Facebook, you probably noticed we held our very first Valentine's Day contest, #LoveSirGrout. Many of our followers started the word hunt with us, constantly looking for the clues on countertops, tiles, and bathrooms.
READ MORE
Published March 16, 2015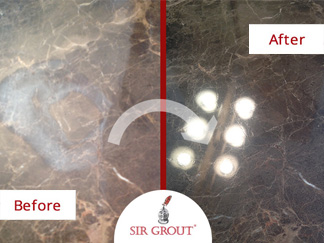 No Crying Over Spilled Bleach!
What can you do when bleach gets spilled on your polished marble countertop? Glen Anschutz knew exactly what to do: Call Sir Grout! About two months ago, He needed of a stone honing and polishing company, and he decided to contract Sir Grout of Hartford.
READ MORE