Welcome to the Kitchen category for the Sir Grout Hartford Blog. Here you'll find blog posts related to stone, tile, and wood surfaces that we've restored on kitchens. See the amazing transformations with the included before and after pictures. Feel free to share and leave your comments.
Published August 09, 2017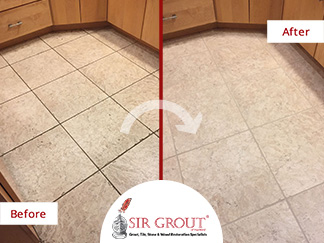 This Homeowner in Bloomfield, CT Said Farewell to Her Tile Floor's Grime Thanks to a Professional Grout Cleaning
In most families, parents try their best to provide for their children. As time goes by, children want to return the love they were given as they grow older. The latter is how children thank their parents for the sacrifices and the love they gave.
READ MORE