Welcome to the living rooms category for the Sir Grout Hartford Blog. Here you'll find blog posts related to living rooms with stone, tile, and wood surfaces that we've restored. See the amazing transformations with the included before and after pictures. Feel free to share and leave your comments.
Published January 17, 2019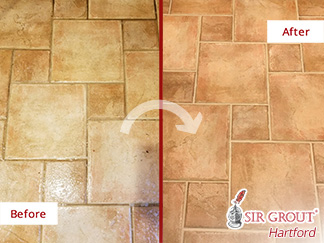 This Living Room Floor in Farmington, CT Looks Brand New Thanks to Our Team of Tile and Grout Cleaners
Most people fail to notice the changes on their surfaces even when they occur right before their eyes. For a homeowner in Farmington, CT that was the case. One day, she noticed the beautiful tiled floor in the living room wasn't what it used to be.
READ MORE
Published July 25, 2017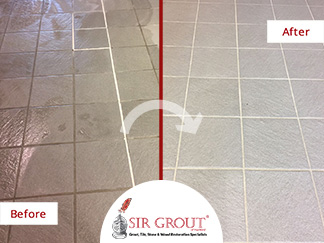 Total Makeover: How a Tile Cleaning Refreshed a Professional Office Building in New Britain, CT
Sir Grout Hartford's recently visited this 90,000-square foot office building in downtown New Britain, CT to perform a tile cleaning service for the property's flooring. The owners sought our help because they disliked the dull appearance that the floors had.
READ MORE