Welcome to the travertine category for the Sir Grout Hartford Blog. Here you'll find blog posts related to travertine surfaces that we've restored. See the amazing transformations with the included before and after pictures. Feel free to share and leave your comments.
Published December 02, 2022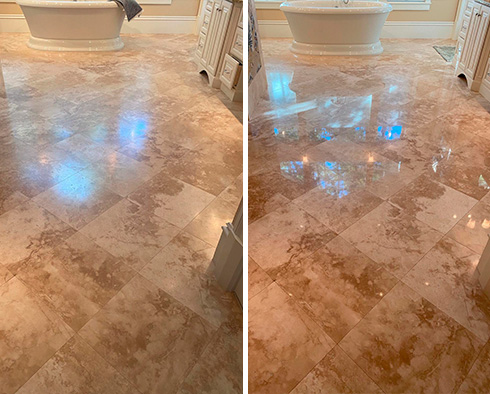 Large Travertine Floor in Canton Shines Bright Thanks to Our Stone Polishing Company
This customer desired to improve the look of her travertine floor. In spite of her best efforts, the cleaning routines resulted in a dirty and disgusting surface. So far, nothing she'd done appeared to be working. The owner tried many methods she saw online, but was disappointed to find no beneficial results.
READ MORE
Published April 20, 2020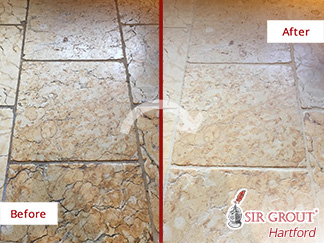 New Haven Stone Cleaning: Providing the Best Restoration Service for Natural Stone Floors
A resident from New Haven, CT contacted us because the condition of his travertine floor was not ideal. He was hosting a party for his friends and family. While preparing the house, he noticed the floor looked dull and unappealing.
READ MORE